Annales de Chimie: Arago's Attraction of Filings to a Wire, Magnetization of a Needle (Translation)
Annales de Chimie: Arago's Disc Experiment (Translation)
Factory and Industrial Management, see pgs 399-405 on Arago and his Disc Experiments
From December 1824, Annales de Chimie et Physiques ….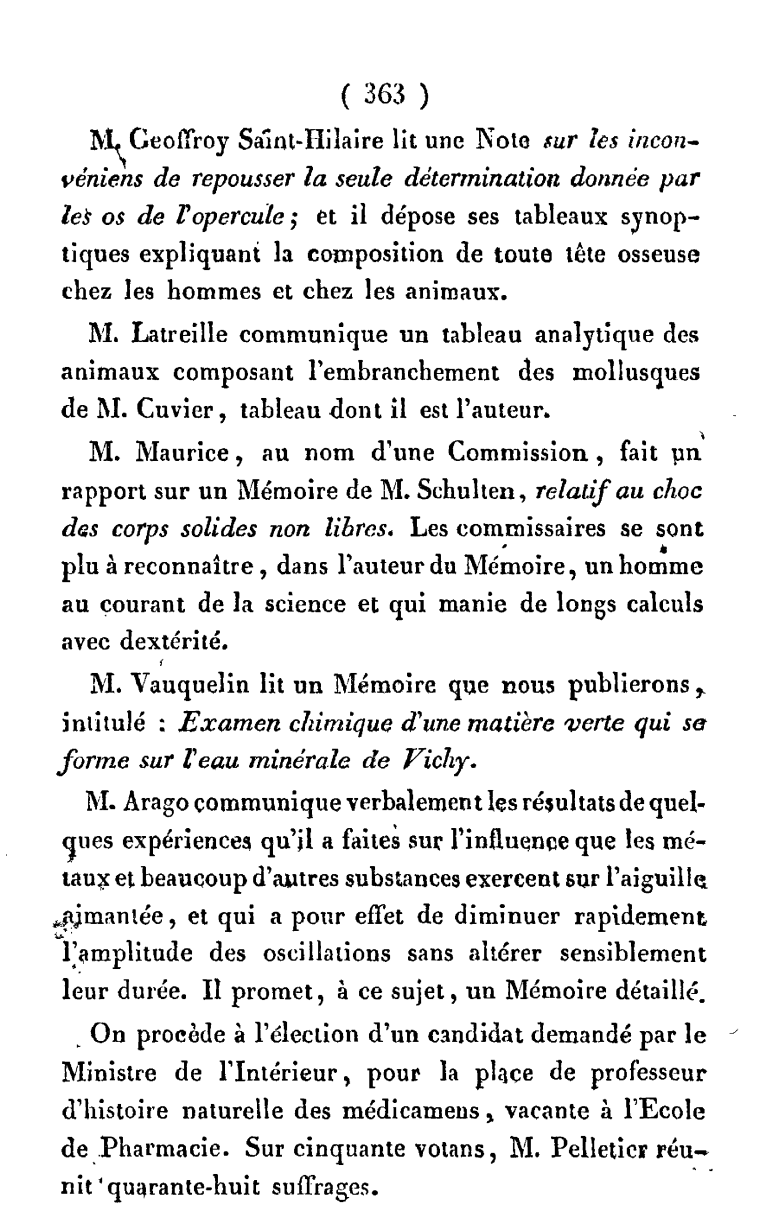 M. Arago communique verbalement les résultats de quelques expériences qu'il a faite; sur l'influence que les métaux et beaucoup d'autres substances exercent sur l'aiguille aimantée, et qui a pour effet de diminuer rapidement l'amplitude des oscillations sans altérer sensiblement leur durée. II promet, à ce sujet, un Mémoire détaillé.
TRANSLATED …..
Mr. Arago verbally communicates the results of some experiences he has had; on the influence of metals and many other substances on the needle magnetized, and which has the effect of rapidly reducing the amplitude of the oscillations without significantly altering their duration. He promises, on this subject, a detailed Memoir.
Arago – magnetize sewing needle 1820 vol XV Annals
Arago – english translation of above
Clever way to provide linear scale for Tangent Galvanometer ….