PRINCETON HUMANITIES RESPOND TO CORONAVIRUS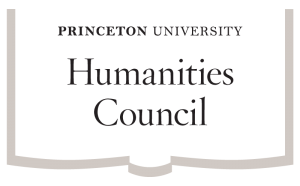 As COVID-19 forces communities to isolate themselves, creating economic and political anxiety, the humanities can provide a sense of connectedness and historical memory.
Against a backdrop of disquiet, isolation, and confusion, humanities scholars at Princeton are offering their thoughts on the crisis, illuminating the values at stake in current debates. In op-eds, news commentaries, petitions, and digital projects, Princeton faculty are helping us to make sense of a shifting global landscape and to imagine how it might look when we emerge on the other side.
PRINCETON UNIVERSITY ART MUSEUM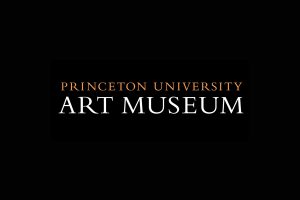 The Medical Anthropology worked closely art curator Veronica White and photography curator Kate Bussard, and the students drew from the museum's collections and exhibits to do their creative works.
The Plague and the City in the Visual Arts by Veronica White
LIFE Magazine and the Power of Photography Exhibition
PIIRS' BRAZIL LAB RECKONS WITH COVID-19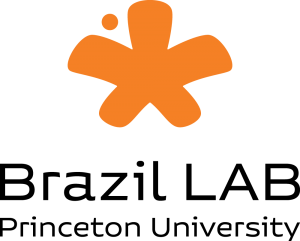 The Brazil LAB has been hosting webinars, exploring the ways COVID-19 is challenging practices and models of public health, economics, politics, medical ethics, and community life in Brazil, as well as people's very sense of futurity there. You can watch the events on LAB's YouTube channel:
Pandemic and Chaos: Where to Next, Brazil?
Covid-19 and Amazonia's Future
Covid-19 in Brazil Today: Reckoning with the Pandemic in the Global South
Brazil LAB associated scholars Lilia Schwarcz, Arminio Fraga, Marcelo Medeiros, Alessandra Orofino, Aparecida Vilaça, Carlos Fausto, Federico Neiburg, Pedro Meira Monteiro, and Ernesto Mané Jr. have been vocal about the tragic unfolding of the new coronavirus pandemic in Brazil, especially among the country's most vulnerable populations.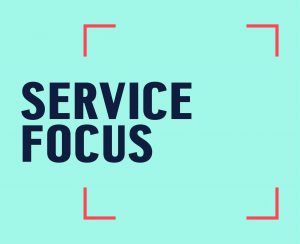 Service Focus is a Princeton University program that bridges service and learning across the first two years of the undergraduate experience. With faculty and peers, students engage in hands-on service and forge connections to their academic interests through critical reflection and collaboration. It is a transformative learning experience that connects academic study with real-world impact.
THE PROGRAM FOR COMMUNITY-ENGAGED SCHOLARSHIP (ProCES)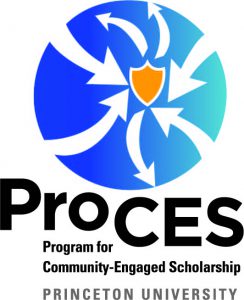 ProCES is an academic program that connects the curriculum with Princeton's signature commitment to service. It fosters collaborative, change-oriented projects of an intellectual nature that benefit students, faculty members, and community partners.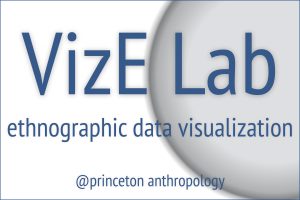 The VizE Lab is the campus hub for bringing data visualization and documentary media into ethnography in order to heighten intelligibility and empathy for the complexities of life in the present. Visit us at: vizelab.princeton.edu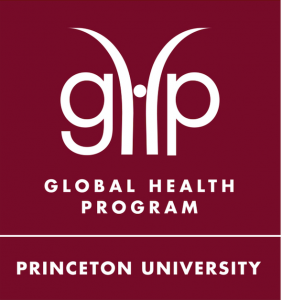 Princeton's vibrant Global Health Program brings domestic and international health issues to life through interdisciplinary research and teaching, hands-on learning and a focus on policy. The program is administered by the Center for Health and Wellbeing, an interdisciplinary unit within the Woodrow Wilson School. GHP is co-directed by Professor João Biehl (Anthropology) and Professor Andrea Graham (Ecology and Evolutionary Biology).
MEDICAL ANTHROPOLOGY (ANT/HUM 240) SPRING 2020 SYLLABI
How to teach anthropology in a pandemic?
ANTHROPOLOGY RESPONSES TO COVID-19
Series
Pandemic Insights | Anthropology News
MAQ COVID-19 Responses | Medical Anthropology Quarterly
Dispatches from the pandemic | Somatosphere
Pandemic Diaries | American Ethnologist
Covid-19, Fieldsights | Cultural Anthropology
COVID-19 webinars | American Anthropological Association, Society for Medical Anthropology, Anthropological Responses to Health Emergencies SIG
The Age of COVID-19 | Association for Anthropology, Gerontology and the Life Course (AAGE)
Witnessing Corona | a joint project of Blog Medizinethnologie, Curare: Journal of Medical Anthropology, Global South Studies Center Cologne, and boasblogs
Additional Resources
COVID-19 Resources | American Anthropological Association
COVID-19 Resources | Anthropological Responses to Health Emergencies SIG
Pandemic Perspectives: Responding to COVID-19 | Michael C. Ennis-McMillan and Kristin Hedges, eds. | Open Anthropology
MAT Virtual Issue: Outbreaks, Epidemic, and Infectious Diseases | Cristina Moreno Lozano, ed. | Medicine Anthropology Theory
Structural Competency Resources | Structural Competency
#coronavirussyllabus | Alondra Nelson, crowd-sourced | SSRC | syllabus
The Politics of COVID-19 | The Syllabus | reading lists