The Program for Community-Engaged Scholarship (ProCES) is an academic program that connects the curriculum with Princeton's signature commitment to service. It fosters collaborative, change-oriented projects of an intellectual nature that benefit students, faculty members, and community partners.
Several community partners who had agreed to collaborate with the Medical Anthropology course stayed on board even after the course moved online. We are delighted that our students had a chance to engage with a wonderful group of community partners for their final projects.
While still in quarantine, students familiarized themselves with the work and projects of their assigned community partners. They engaged with social, environmental, and health problems faced by local communities, placing them in historical and comparative perspectives. Students learned ethnographic methods, carried out online interviews with community leaders, and learned about the importance of applied research with the guidance of teaching assistants Ipsita Dey and Nikhil Pandhi (Anthropology graduate students).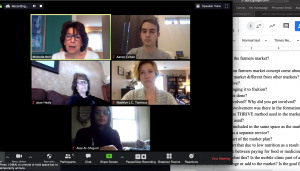 Committed to applying their anthropological skills to positively impact the lives of vulnerable peoples, students produced deliverables requested by our partners to directly address community and/or organizational needs.
Twenty-two students in the Medical Anthropology course have been compiling literature reviews, conducting ethnographic interviews, studying policy and media analyses, and critically reflecting upon their own positionality as privileged stewards of knowledge through their work in six different community-engaged research projects:
MENTAL WELLNESS AMID THE COVID-19 PANDEMIC
Group: Olivia Chen '22, Amital Haas '21, Jamie Kim '22, Sophia Peifer '21
Community Partner: Society for the Prevention of Teen Suicide (SPTS)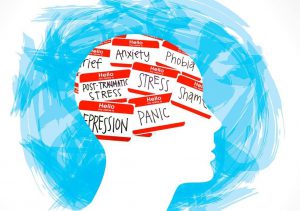 Our group collaborated with the Society for the Prevention of Teen Suicide (SPTS), New Jersey, by making a video on how to practice mental-wellbeing during the COVID-19 pandemic, and by providing critical suggestions and feedback to help SPTS improve the curriculum of their monthly Youth Council meetings for high school students interested in learning more about mental health and wellness, stress management, resiliency, and how to help peers in need.
ADVANCING TRANSGENDER HEALTH THROUGH CHILDREN'S LITERATURE
Group: Maricar Almeda '22, Matthew Chao '23, Beata Corcoran '22, Hannah Faughnan '23
Community Partner: Gender Center of New Jersey at RWJMS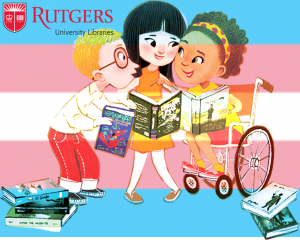 Our group worked in collaboration with Rutgers University Libraries Gender Health Center at Robert Wood Johnson Hospital to create a community resource in the form of a detailed compilation of children's literature, which explores topics of gender and identity with the hope of helping parents and families of transgender youth connect more effectively with their loved ones.
Group: Alex Espinel '23, Breanna Gbadebo-Goyea '23, Faith Meitl '23, Sofiya Yusina '22
Community Partner: Eden Autism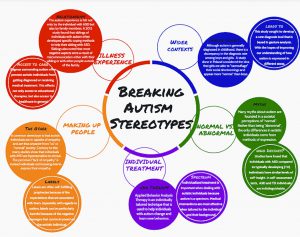 Our group worked in collaboration with Eden Autism, a locally based community partner working with autistic individuals and their families. Eden Autism has identified that many parents of autistic children face insensitive questions and offensive judgments of their children that are founded in damaging stereotypes. We developed an infographic that addresses the common stereotypes of autistic individuals and provides resources for parents of children with autism or others interested in learning more about Autism Spectrum Disorder.
THE  EFFECT OF ART EDUCATION ON SOCIAL AND EMOTIONAL WELLBEING FOR NEUROLOGICALLY ATYPICAL INDIVIDUALS
Group: Amy Cho '22, Clare Crescimanno '23, Evan DeTurk '23, Irene Kim '23
Community Partner: Arts Council of Princeton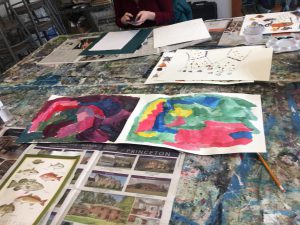 Our group worked in collaboration with the Arts Council of Princeton on their Adapted Art programme, which focuses on the effects of 'adapted art' classes on the social and emotional well-being of neurologically atypical individuals. We provided critical reviews of best-practices in similar programs around the world and summarized a range of existing literature on alternative methods and materials for the adapted art classroom.
NATURALIZING CONCRETE JUNGLES: INCREASING ACCESS TO MERCER COUNTY PARKS
Group: Brayan Mata '22, Maddie Winter '22
Community Partner: Mercer County Park Commission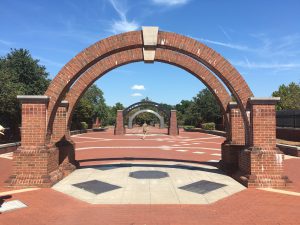 Our group conducted an extended literature review, exploring current research on: (I) how to sustainably build urban "natural spaces;" (II) the impacts of "natural spaces" on community engagement and other health measures; and (III) the ways to increase access to "natural spaces" within marginalized communities. We hope to assist Mercer County Parks in identifying factors in the disparity of park use for urban communities of color, building new community-oriented programs, and creatively addressing accessibility issues.
HELPING URBAN COMMUNITIES LAUNCH A LOCAL FARMERS' MARKET 
Group: Aaron Cohen '22, Sarah Drapkin '22, Lazlo Nziga '23, Charlie Vrattos '22
Community Partner: Rutgers Cooperative Extension of Mercer County, Dept. of Family & Community Health Sciences (FCHS)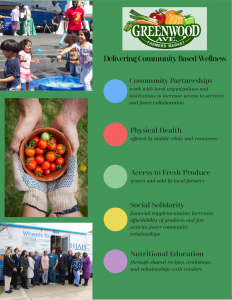 Our group has worked with founders, stakeholders, participants and volunteers of the Greenwood Ave. Farmer's Market to identify the key components of community-based wellness that are essential to the mission of this unique and innovative farmer's market. Greenwood Ave. seeks to address several financial, linguistic, educational, and racial inequalities in the surrounding area through a community gathering focused on social solidarity, nutrition, and physical health. We hope to help Greenwood Ave. founders refine their project goals and identify feasible and practical solutions. We have created an infographic for Greenwood Ave. that succinctly illustrates a five-pronged approach to delivering community-based wellness. We accompany this infographic with a literature review that will help Greenwood Ave. better conceptualize their mission to address health and social inequalities in Trenton, NJ. We hope that this work will also serve as a guide for communities seeking to fight structural violence through grassroots action.