Based at the Pace Center for Civic Engagement, the Service Focus program bridges service and learning by allowing students to engage in hands-on service and forge connections to their academic interests through critical reflection and collaboration with community partners. 
Service Focus connects students with funded service internship opportunities and introduces them to service-related courses along with community perspectives as they begin to shape their academic paths. Service Focus brings Princeton students together to explore the meaning of service and its place in their lives.
Medical Anthropology is a service-related course and a set of final student projects has been developed in dialogue with the Service Focus program.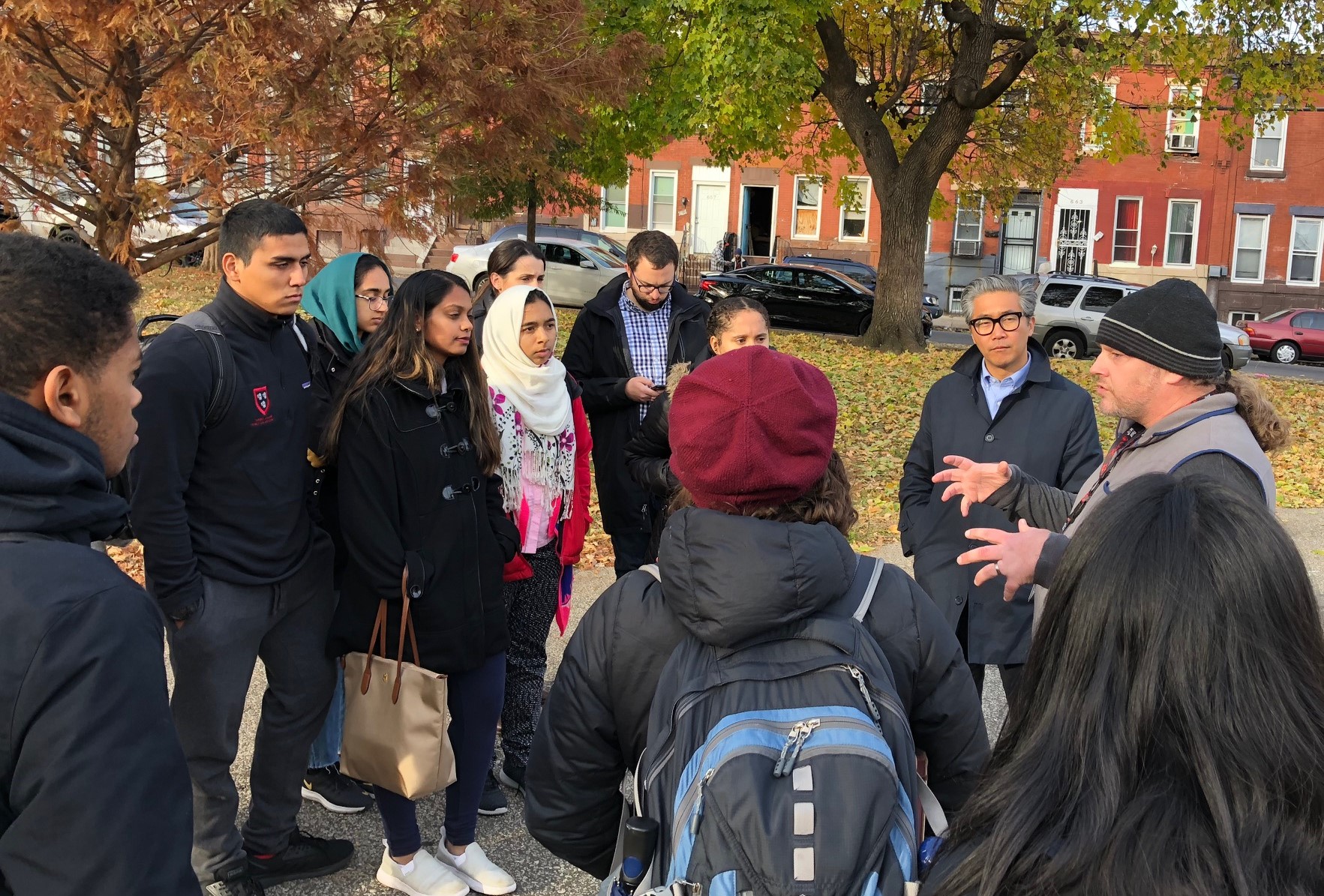 Eight students in the Medical Anthropology course have participated in the program's Health and Care cohort led by Professor João Biehl and Yi-Ching Ong (Service Focus Program Director) and supported by Service Focus alumni Chitra Parikh. Over the course of the academic year, this cohort engaged with three organizations working in the Kensington neighborhood of Philadelphia around issues of opioid addiction and recovery, criminalization, gentrification, and resilience: the Jefferson Medical School's Health Design Lab, Esperanza, and the Creative Resilience Collective.
With the unfolding of the Covid-19 pandemic, our alliance with the Creative Resilience Collective took center stage and students designed projects exploring health as human adaptation to changing environments and the role of the arts in recovery and healing. Students crafted innovative mixed-media projects under the mentorship of Sebastián Ramírez (Postdoctoral Research Fellow at the Global Health Program).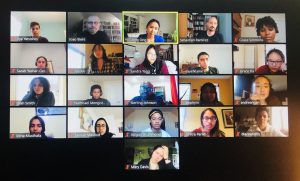 By leveraging a variety of media, students' projects chronicle often-untold stories of the neighborhood and elevate the voices of local residents and creators beyond mainstream media portrayals that focus exclusively on drug use and urban blight. Instead, the three projects under the Service Focus program highlight the neighborhood's rich history, uncovering voices often left out of mainstream narratives and chronicling Kensington residents' enduring struggles to shape their lived environment and the stories told about their own lives.
The Service Focus' Health and Care cohort has developed the following projects:
"A WAR ON PEOPLE": SPEAKING OUT AGAINST CRIMINALIZATION
Group: Mary Davis '22, Grace Simmons '22, and Ilya Yatsishin '22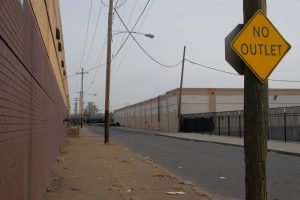 Through an exploration of one man's story, this project highlights the importance of decriminalization and harm reduction as a tool to end cycles of poverty and drug addiction. This webpage features the interview of a long-time North Philadelphia resident, Moses, connecting his intimate perception of the drug epidemic with broader themes of harm reduction, political action, and media misconceptions of Kensington.
WHEN BROTHERLY LOVE FAILS: A HISTORY OF STRUCTURAL VIOLENCE IN KENSINGTON, PHILADELPHIA
Group:Abigail Drummond '22, Leah Smith '22, Sarah Yashar-Gershman '22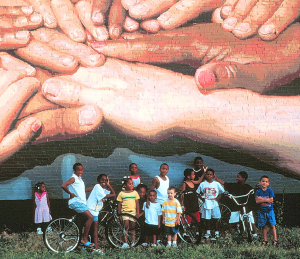 Drawing from visual work and historical evidence, this site brings about a counter-narrative that is not covered by the media, revealing demographical and structural forces that shape the neighborhood's built environment and social fabric. Presented as a timeline, this site puts together archival materials with further context and analysis, illuminating how changes in job availability, housing, and ethnic and racial demographics have created both the conditions of urban precarity and the possibilities for recovery and repair.
THE ART OF HEALING: PUBLIC ART AND RECOVERY IN THE KENSINGTON COMMUNITY
Group: Zaynab Masood '22, Joy Xie '22, Sandra Yang '22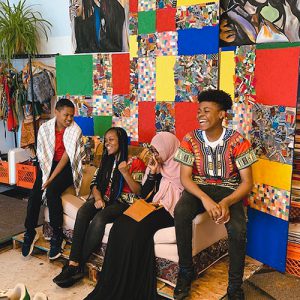 This project offers an exploration of how the community of Kensington has reflected upon its struggles and strives for different forms of wellbeing and care through public art. The site curates a collection of murals produced in collaboration with local residents, and together with the artists' own voices, offers reflections on the carceral state, recovery, and other ideas of wellbeing. These representations are offered alongside broader histories of race, policing, urban and economic development, healthcare, and public art, in order to chronicle how artistic interventions can bring together multiple voices, reshaping the lived experience of places and enduring ideas of community.