Group: Abigail Drummond '22, Leah Smith '22, Sarah Yashar-Gershman '22
This project weaves a narrative of structural violence throughout the history of Kensington.
Drawing from visual work and historical evidence, this site brings about a counter-narrative that is not covered by the media, revealing demographical and structural forces that shape the neighborhood's built environment and social fabric. Presented as a timeline, this site puts together archival materials with further context and analysis, illuminating how changes in job availability, housing, and ethnic and racial demographics have created both the conditions of urban precarity and the possibilities for recovery and repair.
View our presentation (click here or scroll below):
Our critical thoughts on When Brotherly Love Fails can be read here:
Critical Reflections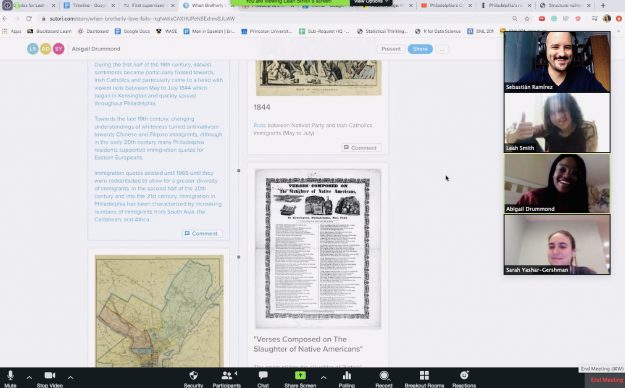 Thank you to our community partners at the Creative Resilience Collective for their continued support and guidance in the development of this project.