BY LAVINIA LIANG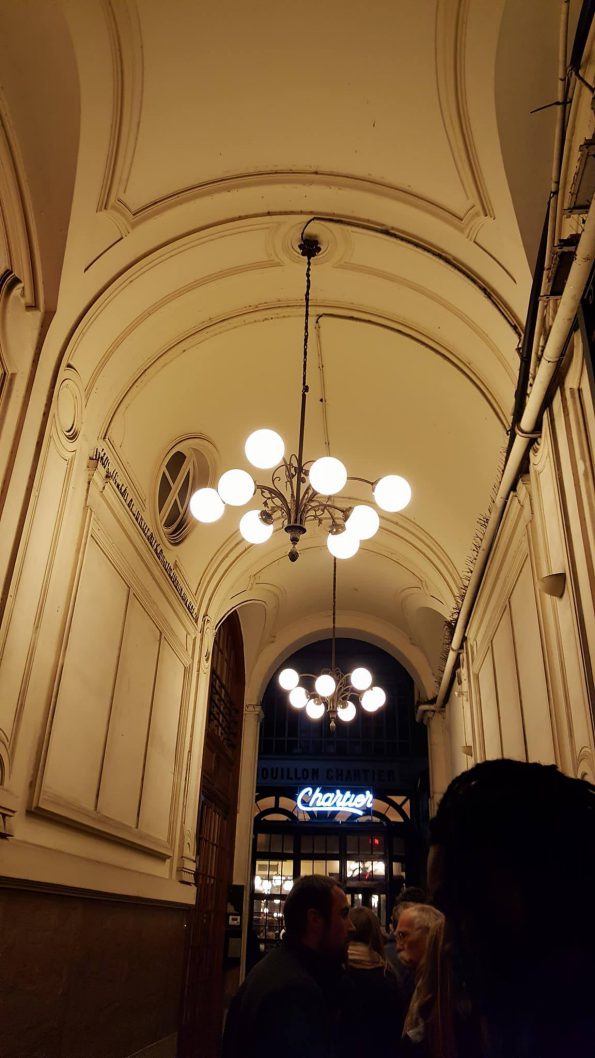 Sofie Skitt was born in China's Hubei province and moved to Paris in her twenties. Her husband, Cyriel Skitt, was born in Cameroon, and moved to Paris as a teenager with his family. This makes their 16-month-old Aoki (yes, "like the DJ") Cameroonian-Chinese-French. More importantly, Aoki is also a rising Instagram star. The toddler has over 600 followers on the social media platform, and even now, waiting in line for dinner at the Bouillon Chartier, his mother is taking photos of him on her phone, trying to get the perfect shot for their next post.
One look at the Skitt family shows that they know fashion. (Cyriel's Twitter bio reads: Stylist, Fashion buy and Jewelry designer in Paris. The link to his website does not work, unfortunately.) Sofie wears her straight, black hair parted in the middle, and sports large black statement glasses frames. She has on a white knit turtleneck that is mostly covered by a loose-fitting black bomber jacket. Her cross-body purse is a bright grass green. The handle of it is wrapped in a colorful fabric that is reminiscent of La Sape patterns. Cyriel has his hair tied back in long braids (which he ponies up further to get his picture taken.) He wears an olive-green tee under an unbuttoned chambray shirt, under a long black coat. Several gold Hands of Hamsa amulets dangle from his neck.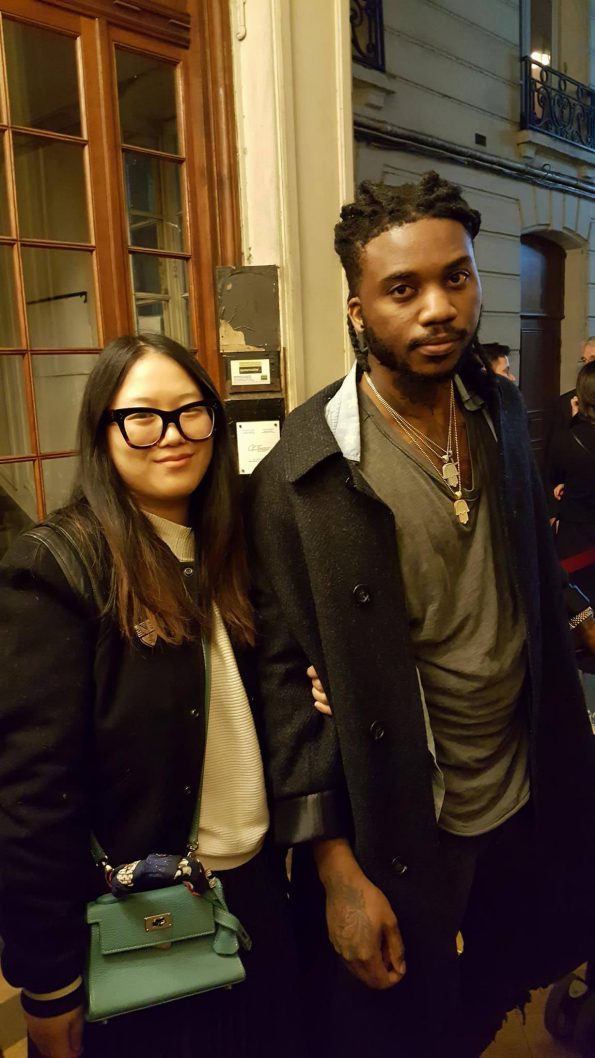 Chinese aesthetics or sensibilities do not really influence Sofie's fashion sense or her shopping habits. "But you should ask my husband if you want to talk cultural influences," she says excitedly in Mandarin. "They have this…this cultural thing…it's spelled with s-a-p-p…it's like, when you care so much, you can have a refrigerator that doesn't have any food in it, just shoes." She taps Cyriel on the arm and asks him a flurry of questions in French.
What Sofie was trying to convey was the concept of La Sape, an African subculture movement that "embodies the elegance in style and manners of colonial predecessor dandies," and is centered around the cities of Kinshasa and Brazzaville in the Democratic Republic of the Congo and the Republic of Congo. Practicers of La Sape (which is an acronym for the French translation of "Society of Ambiance-Makers and Elegant People") are known as sapeurs. Sophie was trying to spell sapeur.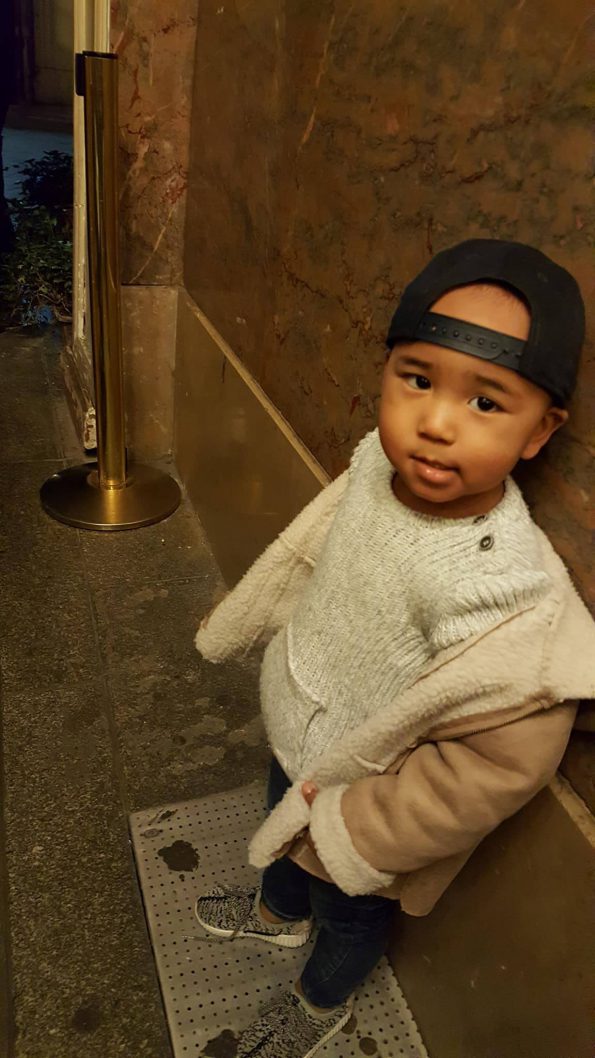 Today, young Aoki is sporting a navy snapback, a speckled white knit sweater, a sheepskin coat, and tiger-print gray sneakers. (His Instagram account's first post is of his orange leather Hermes booties. His Instagram account's bio reads: My name is Aoki Skitt, AKA baby swag in Paris.)
But Baby Swag is not only a term used by the Skitts. Earlier that morning, in the Sunday market of Seine-Saint-Denis in the 93rd, a young black man handed out flyers for a newly opened, high-end baby accessories store called "Baby Swag."
The Baby Swag store was sandwiched between several women's clothing stores. These stores sold burkas and hijabs, but were owned by Chinese immigrants. "Happy Miss" was the name of one such store. Happy Miss was situated across the street from Baby Swag, and was staffed by Chinese attendants who did not speak English and spoke shaky French. They directed all questions to their manager at the front desk.
The manager of Happy Miss dressed simply, wearing a gray polo shirt and thin glasses frames. "I don't answer journalist's questions," he said. "But you can stand in front of that store across the street and take a picture of my storefront, if you really want to."