Images from the logistics planning trips
preceding the reporting project
Photos and video by Joe Stephens 
ON THE GREEK ISLAND OF LESBOS: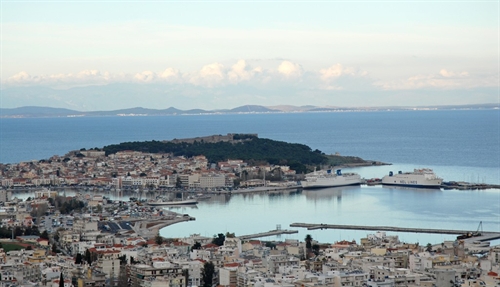 The port town of Mytilini, on the Greek Island of Lesbos, entry point to Europe for hundreds of thousands of refugees. Eight miles in the distance is the Turkish shoreline. (stock photo)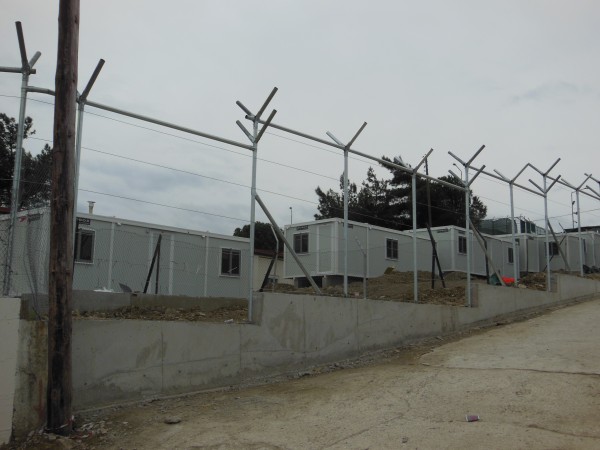 Moria refugee camp, Lesbos island, Greece.
Detail of wall at Kara Tepe Refugee Camp, Lesbos island, Greece.
IN THE GREEK CAPITAL OF ATHENS: 
VIDEO LINK: Protest at Port of Piraeus, March 2016:
In a demonstration at the Athens Port of Piraeus, which has become home for thousands of refugees who live in tents and squat inside warehouses, recent arrivals chanted "Open the Border." (March 17, 2016)
VIDEO: Protest at Omonia Square: 
https://www.youtube.com/watch?v=kQXxOTOhDXA&feature=youtu.be
https://www.youtube.com/watch?v=kQXxOTOhDXA&feature=youtu.be
A pro-refugee demonstration on Omonoia Square in central Athens. This gathering included a heavy contingent of Greek anarchists, and Afghans with signs saying "Years of War" and "I am a Refugee." Some European officials instead have classified Afghans as less-protected "economic migrants." (March 19, 2016)