Mai Tai's, Rocky Road Ice Cream, and… Delivery Apps?
The California Bay Area has been at the forefront of culinary cuisine, movements, and innovation for decades. The area has been the birthplace of everything from Mai Tai's and Rocky Road Ice Cream to the Farm to Table movement and the commercialized Rice-A-Roni packets ("Bay Area Foodie"). At the same time, the Bay Area is home to a plethora of different technological advancements, as people from all over the world flock to Silicon Valley to pursue their technology startup dreams. These two worlds — the culinary community and Silicon Valley — intersect as local restaurants are beginning to adopt and implement new technologies.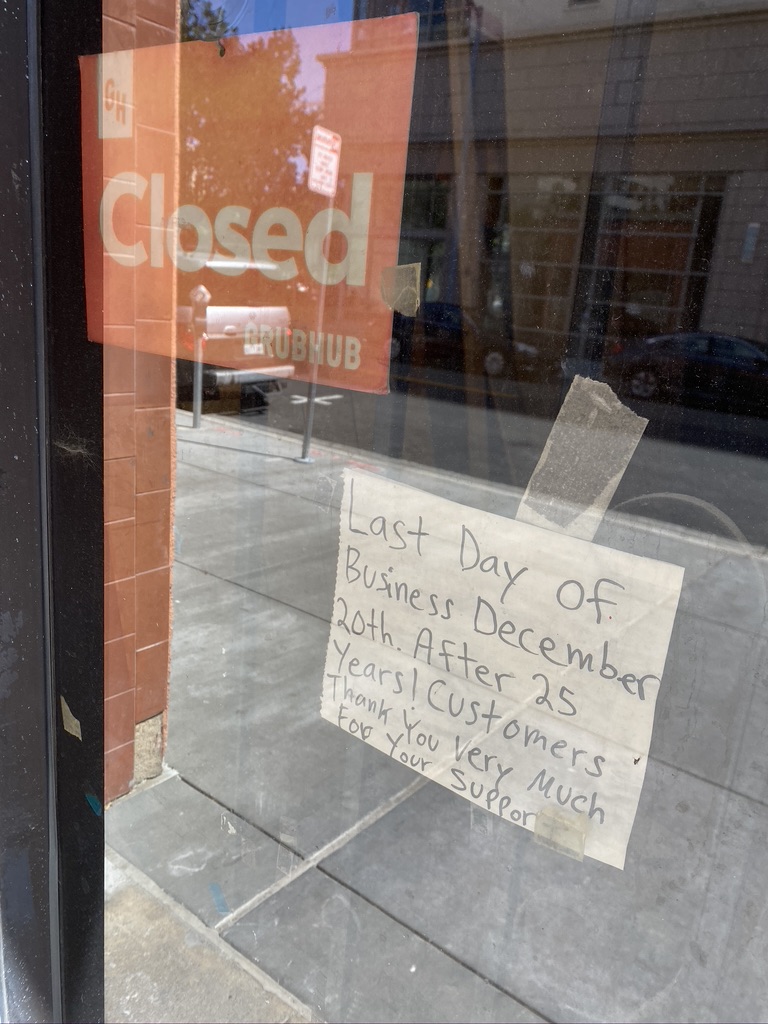 These technologies can be found in all parts of the modern dining experience. From the Point of Sales (POS) systems that seamlessly keep track of orders and sales to the rating apps that allow users to review restaurants, technology platforms have been integrated into all aspects of dining. Even within each type of technological solution, whether it be a POS system, rating site, reward platform, or delivery app, there is a lot of competition. For example, within the delivery app space there are the tech giants, such as DoorDash, GrubHub, and UberEats, but also smaller startups like Seamless, Postmates, and Caviar. The latter two companies were recently acquired, with DoorDash buying Caviar in 2019 and Uber Eats buying Postmates in 2020. In addition, given the COVID-19 outbreak, people, both in restaurants and at home, who had previously not used these technologies, found themselves relying on these solutions to stay afloat. The pandemic played an undeniable role in the adoption of and the increased attention towards these technology platforms and it is still to be seen how these changes will impact the restaurant community in the coming years. 
The purpose of my research is to explore the Bay Area's local restaurant community and how its relationships and culture have been affected by the growing presence of technology. The Bay Area is an area in Northern California that consists of nine counties (Alameda, Contra Costa, Marin, Napa, San Francisco, San Mateo, Santa Clara, Solano, and Sonoma). For this project I focused on San Francisco and Oakland, the two biggest cities near where I live. While I set off to explore the impacts of technology on a larger scale, through my research I realized that trying to examine all the different types of platforms would be out of my scope. Therefore, I have focused my attention to delivery apps, specifically DoorDash, to try to get a deeper understanding of one evolving technological solution that is transforming the restaurant industry. These delivery apps have many different stakeholders, but the three main ones that I focused on were the restaurant owners, the delivery drivers, and the tech companies. 
Digital Ethnography
Exploring the dynamics created by the intertwining of technology and food in the Bay Area is a subject of digital anthropological concern. As prominent consumption and digital anthropologist David Miller said, "Digital anthropology, which can include the study of both use and consequence, is thereby as much a study of what people are becoming as what technologies are becoming" (Miller, 12).
"Digital anthropology, which can include the study of both use and consequence, is thereby as much a study of what people are becoming as what technologies are becoming."
The goal of this project is to study not only how people are interacting with these delivery platforms but also how these platforms are evolving and creating new habits and ways of interacting with food. Especially after the COVID-19 outbreak and the negative effects it has had on restaurants and local businesses, people's relationships with food and dining out are changing. While COVID-19 presented many challenges in terms of ethnographic study and fieldwork, the pandemic made it all the more important to study how technology is rapidly altering how people interact with food. Restaurants were forced to find new ways to reach their customers and customers were forced to change their consumption habits given social distancing protocols. These consumption changes are still very much evolving and my research is just a mere glimpse into technology's influence on the food industry in the first year of the pandemic. 
In addition, digital ethnography is more than just a subject matter and will be used as a way of examining and exploring these relationships. This site uses a myriad of media sources and representations because it is only fitting to tell this digital-imbued story with the power of digital tools. While ethnographers have a history of being skeptical towards quantitative research, following Tom Boellstorff, et. al. and their ethnographic methods for virtual worlds, I have attempted to mix quantitative and qualitative research to explain this important story that is ongoing in the Bay Area (Boellstorff, 127). Feel free to browse the site and interact with different media bites — video segments, photos, data visualizations, and sections of ethnographic text. While the space created by these digital delivery platforms is rapidly evolving, hopefully these multi-media bites will be gateways to greater exploration about and attention to restaurants owners and workers, delivery drivers, and the delivery companies themselves. 
I want to extend my gratitude to my advisor, Professor Himpele. In addition, I want to thank Tanya Holland, Kim Alter, Nate Pollak, Katie Daire, and many others who spoke with me and shared their experiences. Big hugs to my friends and family who have accompanied me on DoorDash deliveries, listened to me talk about this topic for hours, and shared lovely meals in amazing restaurants with me.
Citations can be found here.