Spring 2021
WORKSHOPS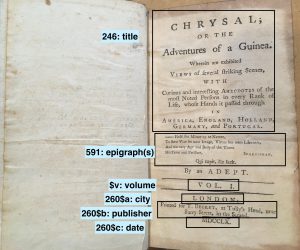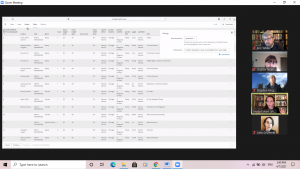 Above: CDH Postdoctoral Research Associate and Perkins Fellow, Sierra Eckert, leads a two-part workshop on Special Collections as Data. Below: During a bonus Cataloguing Roundtable, Cotsen Children's Library Cataloger, Jeff Barton, streams live from the Scheide Library after an introduction to cataloguing from Jennifer Baxmeyer, Assistant University Librarian for Metadata Services.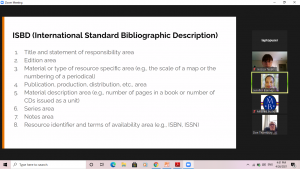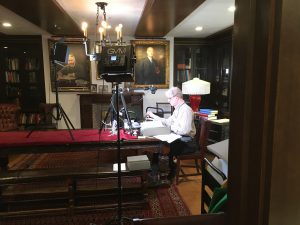 LECTURES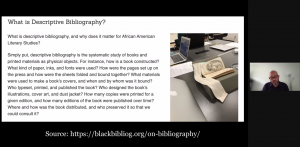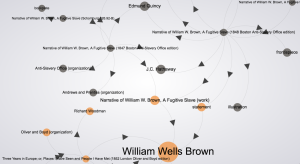 Above: For the RBWG's inaugural remote event, Associate Professor of English and African American Studies, Kinohi Nishikawa, speaks to Why Black Bibliography Matters during a presentation of the Yale-Rutgers Black Bibliography Project (BBP) with Tim Thompson, Librarian for Applied Metadata Research at Yale. Below: Our second guest lecture of the spring features Assistant Professor of English at UPenn, Whitney Trettien, for a discussion of three experiments in Cutting and Pasting Digital Book History.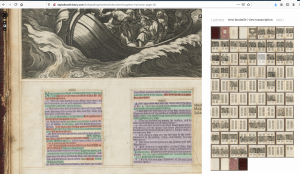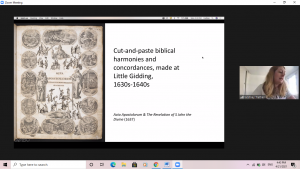 Fall 2019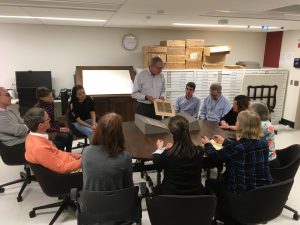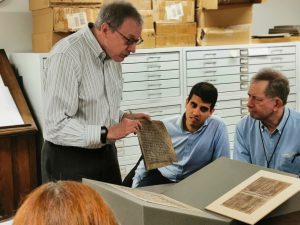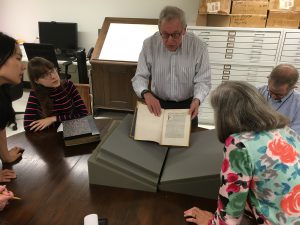 Scheide Librarian, Paul Needham, and Curator of Rare Books, Eric White, present specimens of fifteenth-century printing in the context of "Gutenberg & After," the Fall 2019 Milberg Gallery exhibition at PUL.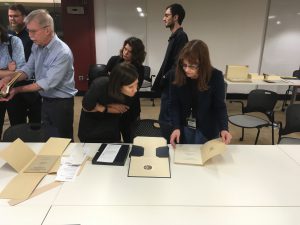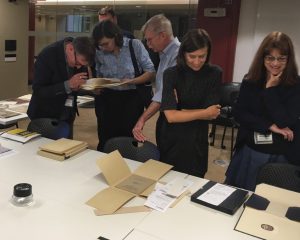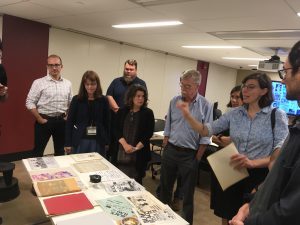 Special guest, Brian Cassidy, Bookseller, identifying twentieth-century duplicating technologies during a session evocatively titled, The Machines That Made Them.
Spring 2019
                                     
   Special guest and Ph.D. candidate in History, Julia Grummitt, shares her doctoral research during a session on Indigenous Studies and Book History.
Fall 2018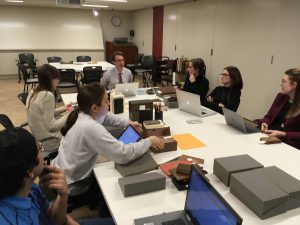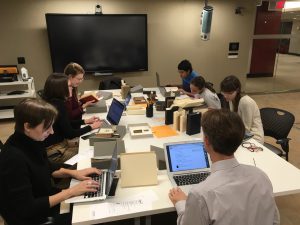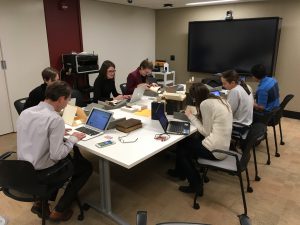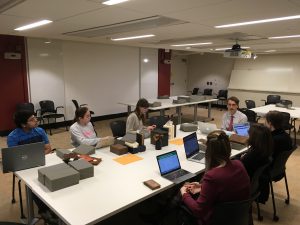 The RBWG in action Recovering Lost or Hidden Aspects of Book History during a session on Her Book guided by Public Services Librarian, Gabriel Swift, and Curator of Rare Books (and ad hoc photographer), Eric White.