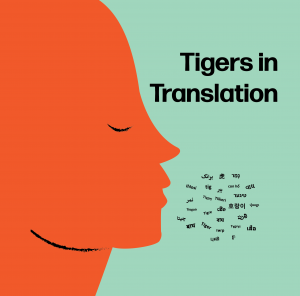 Princeton students have a variety of language experiences. Many in our community speak languages other than English at home with their families. Others negotiate the gaps between their variety of English and the dominant variety on campus. Still others are reckoning with the loss of languages they spoke as children and hope to study their heritage languages at Princeton. However, language identity is often invisible at Princeton.
Tigers in Translation is a new podcast that tells Princeton students' stories in their own voices. You can listen to the trailer here: https://tigersintranslation.podbean.com/e/teaser-1606069114/
In each episode, Princeton students will share a story about their language experiences. These stories take place in elementary school classrooms, around the family dinner table, and at Princeton. After each story, one of our hosts will talk with the storytellers about their experiences navigating language difference. Through these conversations, we hope to build community around language at Princeton.
You can find Tigers in Translation on Apple Podcasts, Google Podcasts, Amazon Music, or directly on our website: https://tigersintranslation.podbean.com/
Our production team includes Amanda Banh, Tyler Bennett, Londy Hernandez, Maryam Khamel, Anika Maskara, and Tanvi Nibhanupudi. Our faculty adviser is Dr. Shawn Gonzalez. You can reach our team at tigersintranslation@gmail.com
Season One of Tigers in Translation is supported by the Rapid Response Magic Project of the Princeton University Humanities Council.