When entering an item into Omeka, there is an opportunity to drop a pin onto a Google Map to show its location. Items that are included in an exhibit will make a cumulative map that shows the items included in the exhibit.
When cataloging an item, navigate to the "Map" tab:
Search for an address on the map, or drop a pin on the item's location. If you drop a pin in the wrong place, right-click on the pin to remove it and try again.
To add a "Map" page to an Exhibit, add a page to the exhibit. Using the layout types shown on the new page form, select "Geolocation Map."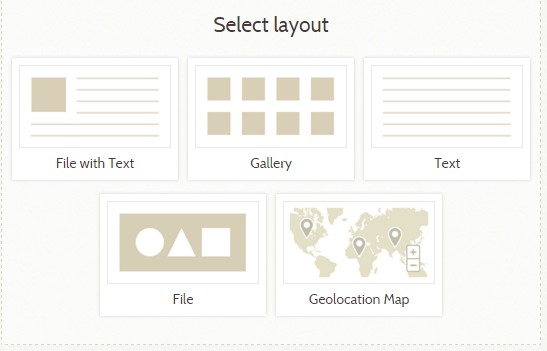 Next, add content to the block (the geolocation map) by selecting items from the exhibit that have map points associated with them: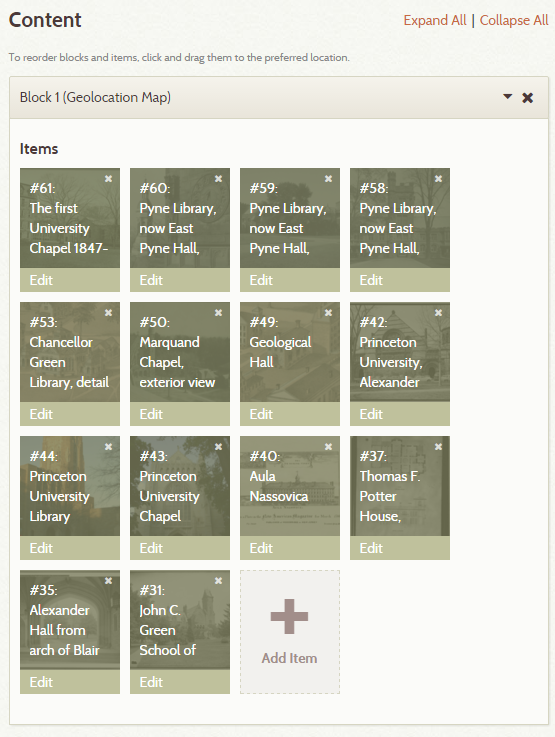 This will add a map page to your exhibit, showing the location of items you have included in the Map block.
Selecting a point on your map will show the file and description associated with that item: