Exhibits in Omkea take advantage of items already uploaded to a collection  or into the Omeka database. (You must upload the items for an exhibit using the "add item" option — once the files are uploaded, you can use them in an exhibit.) Exibits allow you to rearrange items into a collection, and create a context for them with text and other items that create a virtual exhibition.
The "Exhibits" tab in the Omeka Admin panel will show existing exibits and allow you to create a new exhibit: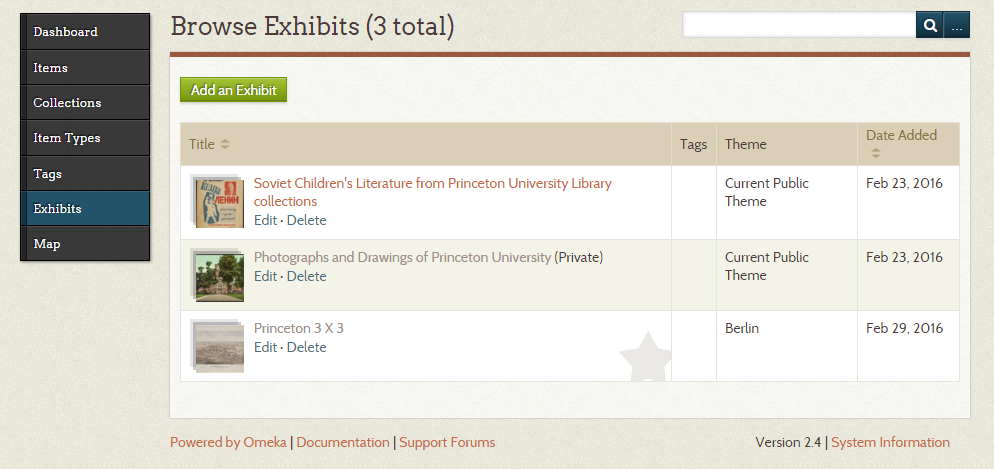 Once you decide to create an exhibit, you have the opportunity to name it, create metadata to describe it, and to select a theme that designs your exhibit page.
Some themes, such as "Seasons" have sub-themes; most themes allow you to add a header image and change minor points of color and style.
Below are the 15 available themes with identical content. Click on a theme image to enlarge it.
Themes – click on images to enlarge