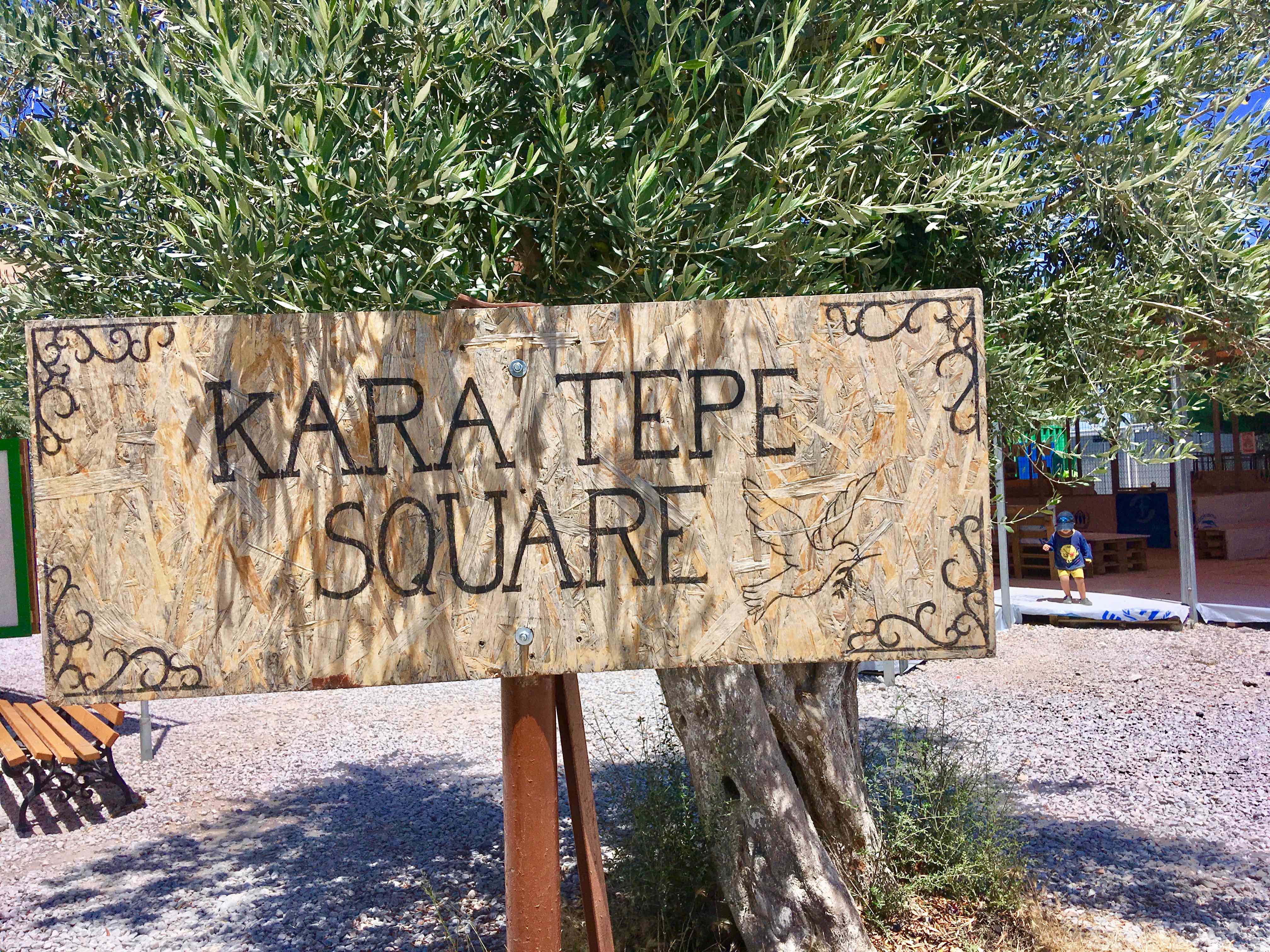 Photo by Andie Ayala
By Ethan Sterenfeld
MYTILENE, Greece – Men lounged on benches in the shade and children kicked soccer balls on the gravel next to the sign that read "Kara Tepe Square." A short walk down a path, vendors hawked falafel, french fries and beer under the midday Greek sun.
A similar scene might be found in many towns across the world but this happened in the Kara Tepe refugee camp on the Greek island of Lesbos, two miles down the road from the island's capital, Mytilene.
Kara Tepe was originally a temporary stop for migrants who washed ashore from Turkey, just a few miles away over the Aegean Sea. They would wait a few days in Lesbos before taking the ferry to Athens and the European mainland. The rules governing migration changed in 2016 due to an agreement between the European Union and Turkey, so migrants are now required to remain on Lesbos.
An administrator at the site said that she prefers the term "village" for Kara Tepe, and she also referred to it as a "hospitality center" during a tour given to visiting journalists on Thursday. The change in language, along with the colorful murals lining some walls, underscores the camp's change in purpose to a long-term facility.